Teri Velardi is certified to teach Classical Ballet (Cecchetti method) and Tap through Dance Masters of America, Dance Educators of America and Associated Dance Teachers of New Jersey. She has been teaching in the performing arts field since 1972. Teri has an extensive training background. She studied at Perry and Keller School of Dance, East Orange, NJ under Mary Ann Perry and Gail Keller where she trained in Ballet, Tap, Jazz, Precision Dance, Acrobatics, Hawaiian and Tahitian. She also studied at the New Jersey School of Ballet under Carolyn Clark with Edward Villella. She also studied under Charles Kelley and Phil Black while attending classes at the Broadway Dance Center in NYC. Teri also studied with Luigi at the Luigi Dance Center, NYC and at the Raul Gilabert Dance Center, NYC.
Before opening her own schools Teri was on faculty at Mary Ann Perry School of Dance, East Hanover, NJ where she taught Tap, Acrobatics, and Middle Eastern Dance, and Woodbridge School for Performing Arts, Woodbridge, NJ teaching Ballet, Tap, Jazz, Hawaiian and Tahitian. She was also a director/teacher at the DeBellis Music Center, Newark, NJ. Teri was a ballet teacher at the Donna Frech School of Dance in Norwich, NY and taught all dance genres of dance at LA Dance Academy in Edmeston, NY.
Teri owned 2 dance schools, T & C Dance Company North in Bloomfield and T & C Dance Company South in Bayville, NJ and was a member of the New Jersey Dance Theatre Guild where she held the position of Tap Syllabus Director. She created a graded tap syllabus and choreographed routines for beginner through advanced tap training which was used by Guild members. As a member of the New Jersey Dance Theatre Ballet Company, she was a Nutcracker Rehearsal Teacher for first act and second act Russian and Waltz of the Flowers. In addition, Teri has been involved in many dance ministries where she taught and performed Ballet, Israeli Folk Dance, Mime, Sign Language to Music, and choreographed for holidays and special events.
Teri specializes and prides herself in her choreography of story ballets, where characters are selected through audition and a large ensemble is utilized to present classical and contemporary stories to music.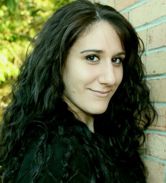 Micaelina Velardi has been dancing since she was three years old and began teaching at the age of seventeen. She recently graduated with a B.S. Degree in Theatre and a minor in Dance. During her time in college, she was a Teacher's Assistant for upper level Modern Dance classes and was a substitute teacher for the Ballet professor and Dance Survey of America professor.
She has been both performer and theatrical; technician in theatre for the educational, community and professional worlds, including positions as actor, designer, stage manager, director, electrician, and worked as a lighting programmer for the West Fulton Puppet Festival.
She has been a dancer, actor and assistant choreographer for Orpheus Theatre Company since 2011 and has choreographed their production of Annie, Wizard of OZ, Spring Awakening, Damn Yankees and Mama Mia. Micaelina is excited to be returning to the West Fulton Puppet Festival to bring back designs and training for the studio's new endeavor in Puppetry this upcoming season.
Ashley has been a student of Miss Teri's since the age of 7, although she has been dancing since she was 3. Her most favorite form of dance is Acrobatics where through the years has been quite successful in her training.
She has been a main cast member in most of our Story Ballets such as "Queen Athena" (Ariel's mother) in The Little Mermaid, "Alice" in Alice In Wonderland, "The Owl" in Snow White, "Martha Sowerby" in A Secret Garden and "Clementine" (Step Sister) in Cinderella.
Ashley, began her teacher training as an assistant teacher (Apprentice teacher) in 2015 in Acrobatic classes, jazz classes, as well as Pre-Dance and Primary classes. She became a member of the Wharton Valley Dance Theatre in its beginning stages in 2017 and has performed with them at all showcases. Ashley, along with WVDT was featured in the Orpheus Theatre's production of Damn Yankees, in the "Blooper Ballet". We welcome Miss Ashley to our teaching staff in Acrobatics and Jazz classes in our 2020-2021 season.
Craig Velardi has been involved in the performing arts field since 1977 with the opening of T & C Dance Company North, which was located in Bloomfield, NJ. During the next 16 years and the opening of T & C Dance Company South, Craig functioned as School Administrator, assistant acrobatic teacher, and also taught Tai Chi Chuan at the schools. With the preparation of yearly productions, he worked as Technical Director where he designed and constructed professional scenery and as Stage Manager during the productions.
Craig was a member of the New Jersey Dance Theatre Guild and served as a Board Member, as well as a judge, along with NYC teachers, at Guild competitions. Craig helped design and create scenery for the New Jersey Dance Theatre Ballet Company's yearly production of the Nutcracker. Craig was also a member of the Associated Dance Teachers of New Jersey and served there too, as a Board Member.
At Otsego School of Dance and Performing Arts, Craig serves as School Administrator. He is also part of the staff as an on call Holistic Health Counselor for students who are looking for a more healthier lifestyle. Craig holds a Doctorate in Naturopathy and is a Certified Herbalist.
Craig has also authored his first book called "Dietary and Lifestyle Choices and their Effects on the Body", which can be found on Amazon, Barnes & Noble, as well as other online sites. Excerpts and more information on his book can be viewed at CraigVelardi.com.
Craig also manages a health related blog at
FamilyHealthTalk.com
.